What we do
We build strong client relationships. At Jarvis McGee Rice, we pride ourselves on representing our clients with compassion, understanding, and strength. We recognize that personal injury litigation is a partnership between the lawyer and client and we work to maximize your recovery and the value of your claim. We have successfully resolved thousands of claims through negotiation and litigation, including claims related to soft tissue injuries, orthopaedic injuries, neurological injuries, chronic pain, brain injuries and fatalities.
How we do it
As a client of JMR Law, you access the full legal resources of our firm, including our extensive network of the top specialists and experts in the province. We work with the best experts in the fields of medicine, rehabilitation, engineering, accounting and economics to ensure that you receive full value for your claim. At JMR Law we deliver effective, responsive, and personalized legal representation. We operate on a contingency fee basis, meaning our clients pay no upfront legal fees. Our account is paid from the settlement proceeds. If you recover nothing, we take no fees.
We would like to hear from you
Meet with one of our lawyers. No cost. No obligation.
How is a jury trial different?
Trials with a jury are different than trials that proceed by judge-alone.
Recent Trial Results
Bellaisac v. Mara 2015 BCSC 1247
Michael Elliott and Cody Wagner acted for John Bellaisac, a 35-year-old labourer who was injured as a passenger in a rear end accident.  Mr. Bellaisac was a recent immigrant from Columbia.  Since his arrival in Canada, Mr. Bellaisac worked as a physical labourer in demolition and asbestos removal.  As noted by the trial judge, Mr. Bellaisac was "an uncomplicated man who enjoys life's simple pleasures, including those of hard physical labour."  In the accident, Mr. Bellaisac suffered injury to his back and neck, including pain, numbness and tingling down his legs,  as well as headaches and depression.  A subsequent MRI revealed a disc protrusion in his lumbar spine at the L5-S1 level.  Due to his symptoms, Mr. Bellaisac had difficulty sitting, standing, bending and lifting. The trial judge awarded Mr. Bellaisac damages for pain and suffering, past wage loss, for cost of future care, and for loss of capacity to earn income.  The full reasons for judgment can be found here.
Johal v. Meyede 2015 BCSC 1070
The Court of Appeal remitted Ms. Johal's award for future cost of care back to the trial judge for clarification of this issue.  Michael Elliott and Cody Wagner appeared on behalf of Ms. Johal at the hearing for this matter.  We argued that ICBC had failed at trial and on appeal to reduce the amount Ms. Johal was to receive for her future medical treatments costs and that she was entitled to the full damages as awarded.  ICBC again took the position that Ms. Johal should be awarded less money for the future cost of her medical care.  The trial judge rejected ICBC's argument and confirmed that Ms. Johal was entitled to the full award for the cost of future care he had awarded at trial.  The full Reasons for Judgment can be found here.
Contact our team
Please fill out the form below to contact a lawyer or call us now at 604.682.3771
Recent blog posts
John Rice Quoted on Infant Litigants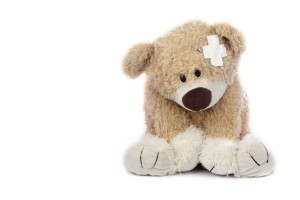 Following recent coverage in Lawyers Weekly, John Rice is quoted extensively in the latest issue of Recovery Personal Injury Magazine. The article, entitled Minor Considerations, Major Concerns, addresses the many challenges of representing infant litigants. In addition to the child's participation in the court proceedings, assessing damages is a particularly lengthy and complex process.