What we do
We build strong client relationships. At Jarvis McGee Rice, we pride ourselves on representing our clients with compassion, understanding, and strength. We recognize that personal injury litigation is a partnership between the lawyer and client and we work to maximize your recovery and the value of your claim. We have successfully resolved thousands of claims through negotiation and litigation, including claims related to soft tissue injuries, orthopaedic injuries, neurological injuries, chronic pain, brain injuries and fatalities.
How we do it
As a client of JMR Law, you access the full legal resources of our firm, including our extensive network of the top specialists and experts in the province. We work with the best experts in the fields of medicine, rehabilitation, engineering, accounting and economics to ensure that you receive full value for your claim. At JMR Law we deliver effective, responsive, and personalized legal representation. We operate on a contingency fee basis, meaning our clients pay no upfront legal fees. Our account is paid from the settlement proceeds. If you recover nothing, we take no fees.
We would like to hear from you
Meet with one of our lawyers. No cost. No obligation.
Recent Trial Results
Valino v. Chu, 2015 BCSC 114
Our lawyers advanced a claim for pain and suffering, lost earnings to trial, past and future out of pocket expenses for treatment and rehabilitation, and a claim for the lifetime impairment to Mary's income earning capacity. ICBC defended the claim, alleging Mary's injuries were not as severe as she described. ICBC denied Mary's future ability to earn income was impaired, despite partial permanent disability to her hand and chronic pain. ICBC also argued she was entitled to little assistance for future care and treatment. The trial judge rejected the defense analysis, and awarded Mary over $750,000 in damages, including $125,000 for her pain and suffering, $500,000 for the lifetime impairment to her income earning capacity, and over $69,000 in compensation for treatment like physiotherapy, counselling, and heavy duty home support.The full reasons for judgment are available for download here.
Johal v. Meyede, 2014 BCCA 509

ICBC appealed the trial judge's award of $611,000 for loss of capacity and $90,000 for loss of future care. John Rice and Mike Elliott argued the matter at the Court of Appeal with Cody Wagner providing instrumental help in preparing the matter for appeal. The Court of Appeal unanimously upheld the trial judge's award for loss of capacity while rejecting ICBC's argument that there was "insufficient evidence before the judge to allow him to reasonably infer that there was a sufficient likelihood that Ms. Johal could achieve the positions of general manager and operations manager and so treat it as a positive contingency." The Court of Appeal found that clearer reasons were required regarding the award for future cost of care and remitted the matter back to the trial judge for a clarification of that narrow issue. The full reasons for judgement can be found here.
Contact our team
Please fill out the form below to contact a lawyer or call us now at 604.682.3771
Recent blog posts
Lawyers Weekly Features John Rice for Precedent-
Setting Decision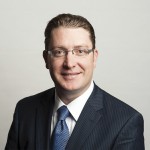 The article discussed a recent interlocutory decision Mr. Rice obtained on behalf a child who suffered a severe traumatic brain injury in a car crash at an allegedly negligently designed intersection in Abbotsford, BC. Certain of the Defendants to the litigation wanted the Court to order an examination for discovery of the child under oath. The Case Management Judge refused to grant the order, establishing a more rigorous precedent in BC on when and why an examination for discovery of a child may or may not be appropriate.