What we do
We build strong client relationships. At Jarvis McGee Rice, we pride ourselves on representing our clients with compassion, understanding, and strength. We recognize that personal injury litigation is a partnership between the lawyer and client and we work to maximize your recovery and the value of your claim. We have successfully resolved thousands of claims through negotiation and litigation, including claims related to soft tissue injuries, orthopaedic injuries, neurological injuries, chronic pain, brain injuries and fatalities.
How we do it
As a client of JMR Law, you access the full legal resources of our firm, including our extensive network of the top specialists and experts in the province. We work with the best experts in the fields of medicine, rehabilitation, engineering, accounting and economics to ensure that you receive full value for your claim. At JMR Law we deliver effective, responsive, and personalized legal representation. We operate on a contingency fee basis, meaning our clients pay no upfront legal fees. Our account is paid from the settlement proceeds. If you recover nothing, we take no fees.
We would like to hear from you
Meet with one of our lawyers. No cost. No obligation.
Recent Trial Results
Brunelle v. Yoshida, 2014 BCSC 1006
Jon Harbut and Michael Elliott acted for Sarah Brunelle, a 32 year old ultrasound technician. Ms. Brunelle was injured when her vehicle was rear ended by the defendant. The impact resulted in little to no damage to either vehicle. Ms. Brunelle had a long-standing prior injury to her left shoulder which was symptomatic, yet stable, at the time of the accident. As a result of the accident, Ms. Brunelle suffered soft tissue injury to her neck, back, and shoulders which resulted in persistent headaches, difficulty sleeping, and occasional depressive symptoms and low mood. ICBC defended the case and argued that all of Ms. Brunelle's problems were related to her prior shoulder injury, and further, that she was greatly exaggerating her symptoms and limitations. Her credibility was thoroughly tested at trial. The trial judge accepted our argument and awarded Ms. Brunelle $145,852 in damages, including $60,000 for non-pecuniary damages, $40,000 for loss of future earning capacity, and $30,000 for future cost of care. The full reasons for judgement can be found here.
Hong v. Wagner 2014 BCSC 373
Jon Harbut and John Rice represented Christopher Hong at trial, a 34 year old commercial transport mechanic and commercial vehicle inspector. Chris was injured in two car accidents, but all of his damages arose out of the first crash, a terrible "roll over" accident that caused him to suffer serious injuries, especially to his right shoulder, which required surgery to the shoulder some two years after the accident. The Plaintiff said he suffered permanent and disabling injury to his shoulder which affected all aspects of his life, from hunting and fishing to working as a heavy machinery mechanic for the balance of his career. We sought damages for pain and suffering, income loss to trial and in the future, and modest care expenses, past and future. ICBC accused the Plaintiff of being a liar, and asked the court to pay Mr. Hong very little in compensation. The trial judge rejected ICBC's analysis, and awarded the Plaintiff damages in the amount of $323,170.23 plus costs and disbursements, including $85,000 for pain and suffering, and over $220,000 in past and future loss of earning capacity. While the trial judge did not fully accept Chris' evidence about a severe workplace aggravation injury to his shoulder after the first accident, he nonetheless awarded Mr. Hong significant damages for impairment to his ability to make money as a mechanic over the course of his entire working life. The full reasons for judgment can be found here.
Contact our team
Please fill out the form for a no-cost, no-obligation evaluation of your case, or call 604.682.3771.
Recent blog posts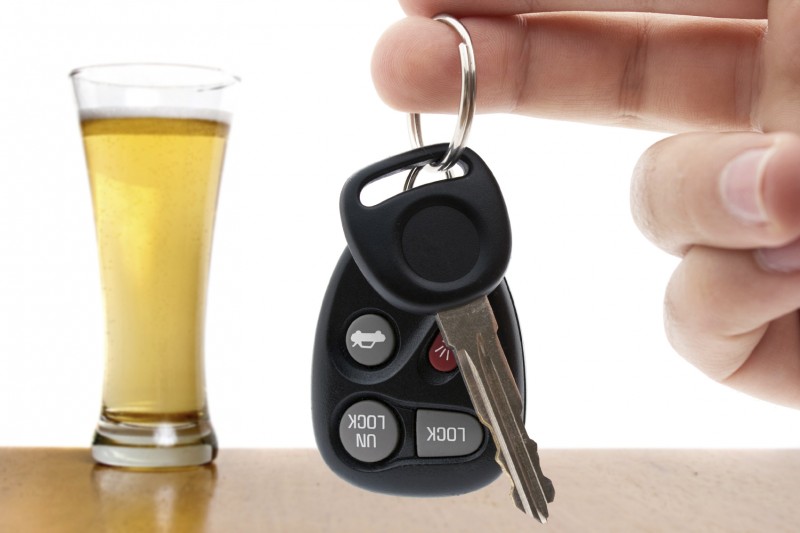 Designated Driver Injured by Passenger Denied Compensation
In the recent decision of Felix v. Insurance Corporation of British Columbia, 2014 BCSC 166, a designated driver who was injured when her inebriated passenger grabbed control of the steering wheel and caused a serious accident was denied third party liability coverage for her injuries suffered in the accident.